This home has a lot to offer and is set on a large stand. The open plan lounge and dining room have well-balanced proportions and large windows allow sunlight to fill the space that creates a welcoming familial atmosphere. The large kitchen
...

MR343983
This family home is nestled in the heart of Finsbury, Randfontein. Behind these walls, you will be pleasantly surprised. This home consists of 4 bedrooms, 2 bathrooms. The main bedroom has an en-suite bathroom with a bath and separate shower. It has
...





MR429360
We also found properties for sale in these neighbouring areas matching your criteria
Neat two bedroom middle floor unit. This unit consisits of two bedrooms tiled with built in cupboards. The bathroom is full having a shower, basin, bath and toilet and tiled floors. The lounge is open planned, leading to the kitchen that have fit
...





MR476498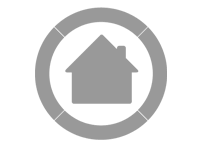 3 Bedroom house for sale in Greenhills. Enjoy the 3 Bedrooms and 2 Bathrooms. As you enter the front door you are presented with a warm, loving home. Please whatsapp me 084 602 1715 for more reply on House Features, Nearby Amenities, Deatiled Pricing
...

MR450566
This house offers you!!4 bedrooms with built in cupboards wooden floors2. 5 bathrooms very mode bathrooms with tiled floors Mode white wooden kitchen cupboards and tiled floor 2 solar geysers 1 lapa with built in braai, and one large lapa close to t
...





MR359843
The property on offer is situated in Greenhills, Gauteng West – Gauteng This is a home for the professionals and entertainers. The open plan easy flowing layout of the home is alluring and the loads of sunlight which permeates the lounge,
...
MR184406
Cosy family home in safe complex. Compact three bedrooms with built in cupboards and main en-suite. Kitchen spacious with ample storage and linen cupboard in passage. Connections for appliances and outside access. There is one lock up garag
...
MR444920
The property on offer is situated in Greenhills, Gauteng West – Gauteng This is the perfect apartment for a young professional couple starting off in life. The lounge is an open plan sun-filled voluminous space. The kitchen is a mode
...
MR106192
Want to be the owner of your own property, well this it!! A style that will suit a beginner or investor or just for you, make it yours!!! It`s spacious, modern and well priced, private balcony for the entertainment days. A reception area leadin
...
MR095001
We also found properties in some other areas matching your criteria