JUST LISTED!!EXCLUSIVE MANDATE..Look no further, this 3 bedroom home is situated in Dennemere and offers 3 cozy bedrooms with 2 bathrooms having built in cupboards . Lounge and dinning area as well as a Spacious kitchen with enough parking space .Fam
...





MR472356
This enormous 8 bedroom home offers lots of space for large family to enjoy This lovely home comes with stylish living room fully tiled floor And the dinning room its in a cozy spacious area , fully tiled flooring and pine cei
...





MR465054
FOR THE NEWLY WEDS!!EXCLUSIVE MANDATE.This 2 bedroom semi-detached duplex is perfect for the beginner. This home offers cosy lounge area with kitchen area two Bedrooms, family bathroom and downstairs there is another toilet and basin Single garage wi
...





MR456396
This newly built flats are perfect for the beginner or newly wed. Situated on the first floor this 2 bedroom 45 sqm flat offers open plan lounge with beautiful fitted kitchen & family bathroom.Call today for an exclusive viewing.
...





MR443558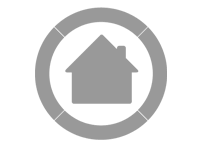 118 sqm 4 bed house in Malibu Village This large 4 bedroom house is situated in Malibu Village in Blue Downs . It consist of 4 bedrooms with 2 bathrooms and an en-suite wlk0in closet with a large modern fully fitted kitchen on a 300 sqm erf . 4 Bed
...

MR442662
Brand New Plot n Plan Development in Blue Downs. Brand new Development - Plot and Plan - Houghton Estate Eerste River . This brand new development is situated in Eersteriver , corner of Baden Powell and Old Faure Road , Phase 1 has 28 plots with an
...





MR379410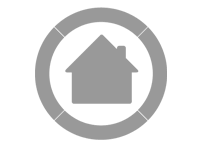 This is a serviced land and has no servitude . currently has a structure on it which can be removed to please the new owners
...

MR352759
A spacious family home, welcomes you with a tv / living room with facebrick finishes and porcelain tiles.Dining area and kitchen Also 2 bedroom next to each other main bedroom has an en- suite. Family bathroom has a traditional victorian bath , to
...





MR323272
We also found properties for sale in these neighbouring areas matching your criteria
About Blue Downs
Blue downs is a suburb of Cape Town, It is part of the Oosterberg sub-region of the city and is located in the Cape Flat
Neighbouring Areas
Newfields , Pelikan Park , Schaapkraal , Ruyterwacht , Bayview - CT , Khayelitsha , Eerste Rivier , Strandfontein , Mitchells Plain , Washington Square , Hagley , Blue Downs , Mandelapark , Guguletu , Cross Roads , Weltevreden Valley , Nyanga , Langa , Kleinvlei , Tafelsig , Westridge CP , Grassy Park , Retreat , Mandalay , Nooitgedacht , Ottery , Klipfontein Village , Matroosfontein , Philipi , Delft , Wetton , Bridgetown , Dennemere , Blackheath , Vanguard , Rocklands , Zeekoei Vlei , Steenberg , Charlesville , Bonteheuwel , Mfuleni , Seawinds , Gaylee , Lavender Hill , Cafda Village , Fairways , Heideveld , Tuscany Glen , Diskom - Sherwood Park , Sillwood Heights , Forest Village , Lotus River , Forest Heights , Colorado , Eindhoven , Ekuphumleni , Hagley , Heather Park, Cape Town , Hindle Park , Russel`s Rest , Electric City , Highgate , Lyndoch , Perm Gardens , Ikwezi Park , Greenfield , Sunbird Park , Devon Park , Bishop Lavis , Beverly Park , Wesbank , Harare , New Eastridge , Bongweni , Griffiths Mxenge , Voorbrug , Coniston Park , De Wijnlanden , Austinville , Montana , Sheraton Park , Tembani , Yorkshire Estate , Rosedale , Vogelvlei , Stratford Green , Roosendal , Kalksteenfontein
Point of Interest