Approx 150sqm Ground floor Factory with 20sqm office space above.Roller shutter accessToilets and showers.Prepaid 3 Phase Electricity.Water is billed Monthly.
...



MR419433
We also found properties for sale in these neighbouring areas matching your criteria
We also found properties in some other areas matching your criteria
The property on offer is situated in Clare Hills, Durban North – KwaZulu Natal The property on offer is an extensive investment for someone that can use income generated from renting all the outbuildings as separate units. The income generated
...

MR189075
3 Apartments for Rental On Clare Road Opposite SM Jhavery School Clare Estate Reasonable rental with prepaid electricity and (water prepaid still to be installed )Fully Tiled Apartment Apartment Close to schools and on route to public transport Parki
...





MR432763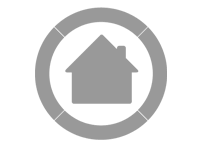 Spacious and  private simplex in gated complex . Offers 3 beds , 2 baths , huge open plan lounge  & diningroom &  kitchen. Basement room for storage, fully fenced and gated, boom gates at entrance of complex. Parking for 4 cars. Low levy Urgent t
...



MR415464
This architecturally designed home is situated in a quiet cul-de-sac .It is a split level home that has been tastefully designed.This stunning property is made up of 3 levels boasting 4 large bedrooms and 3 bathrooms of which 2 are en suite.The bathr
...





MR413237