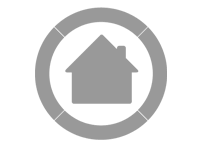 Great Open Spaces in Willow Glen.This 10040m2 small holding is suitable for development. It has a 2 bedroom, double storey house on the property with 2 room staff quarters. There are 4 garages.Very close to Simon Vermuten Dr and the N4 Highway. Pr
...

MR203042
Reduced price! Pretoria East - Zoned for business, shopping center, government building, parking site in terms of schedule x, places for instructions,places of public workshops, places for refreshments, residential buildings,retail Industries, shop
...





MR202715
Suitable for business! In process of rezoning for double stores offices.Plot size 8000 sq m in Willow Glen. The house is size+- 420 sq m and is consisted by 4 bedrooms, 2 bathrooms, entrance hall, lounge, dining room, kitchen with breakfast nook, o
...





MR202692
We also found properties for sale in these neighbouring areas matching your criteria
We also found properties in some other areas matching your criteria